Sacred:Fist of the Gods
Jump to navigation
Jump to search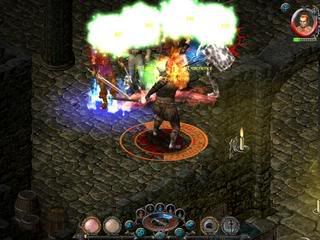 EmbedVideo is missing a required parameter.
A powerful punch that inflicts severe damage on the target and nearby opponents.
Usage Strategies
Gather around a large group of enemies and cast Fist of Gods for maximum effect. Best if cast on an enemy in the center of the target group
Pros and Cons
Pros
Is capable of inflicting massive amounts of damage to multiple targets
Cons
Has a long animation time. If this Combat Art is not cast at the center of an enemy group it can not maximize its effect.

Back to Gladiator Combat Arts page